It is the Age Of Personalization.
Do you know each of your customers and prospects personally?
Imagine that you can increase fan engagement and sell remaining unsold inventory.
LSE can help. And it's not magic.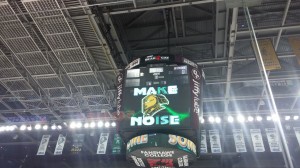 There are standards that we set for our programs: Sensible. Efficient. Precisely targeted. And ultimately, measurable and accountable.
That is Loud Sports.
LOUD will…
Review current position with staff
Review all active digital activities and available research
Identify needs
Set objectives
Conduct research (if needed) of in-arena/stadium patrons, also non-patrons
Recommend strategy – focus on efficiency – proposing tactics that may include: targeted search marketing; social marketing; display advertising, e-brochures, fantasy games, direct mail, sports content, real-time bidding (RTB), business intelligence, media buying, video production etc. from tested and approved providers
Executional assistance (if required) with approved tactics
Provide periodic reports reviewing results vs. stated objectives